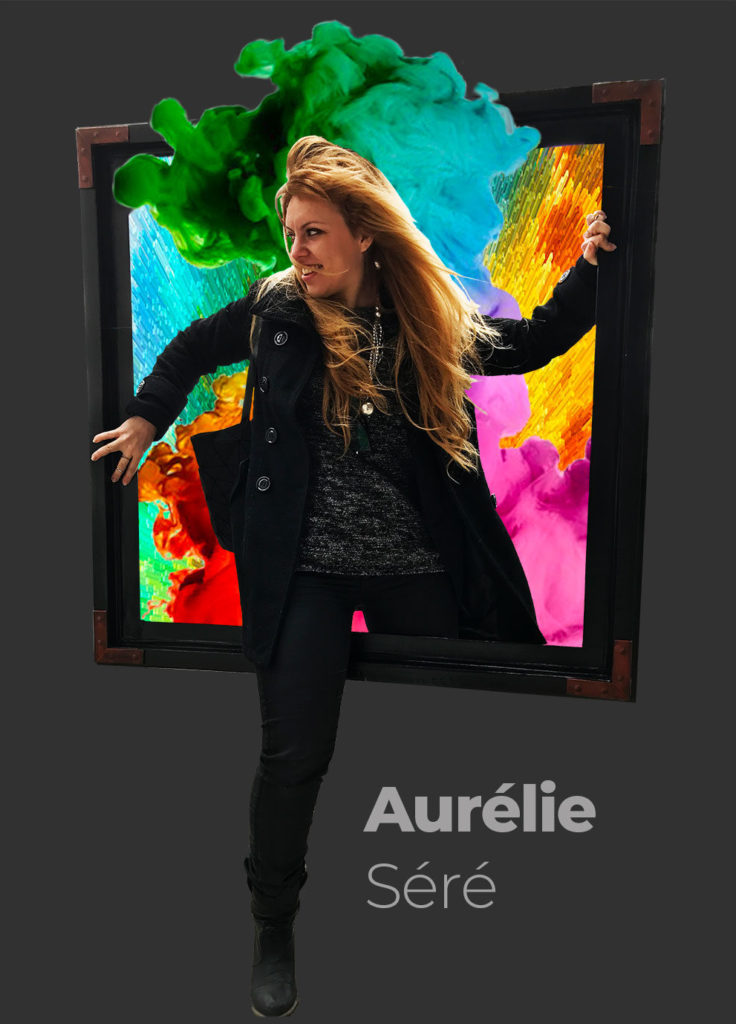 Aurélie Séré
Pop artist!
From 2011 Aurélie embarks on an artistic project pop art. She paints portraits of young married couples, parents or families with a pop art style in shades of gray. Very quickly word of mouth works and his style asserts itself.
Airbrush
In 2014 she trained in the airbrush technique with the best artists in the world:
the American Dru Blair, the Dutch Marissa Oosterlee or the Russian Alina Tarasenko.
In 2015 on the occasion of the release of the Star Wars VII movie, she presents a collection of hyperrealistic paintings painted with airbrush on the theme of the film. The success is without appeal several press articles will be devoted to it.
Your next painting
Aurélie offers to realize your project on the medium of your choice (canvas, paper, walls, helmet / bodywork …) according to a photo, an image, or simply an idea.